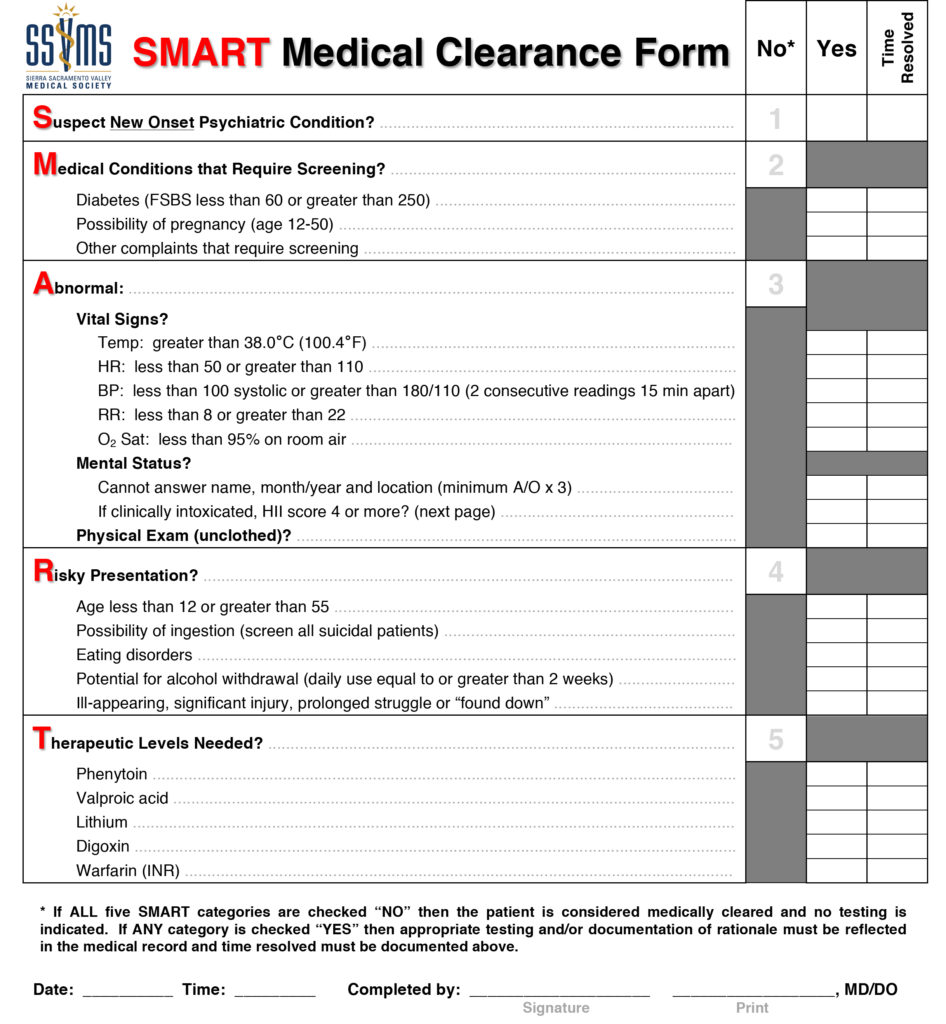 SMART Medical Clearance Form
SSVMS brought together specialists in the fields of emergency medicine and psychiatry to develop and implement a standardized medical clearance process using the SMART Medical Clearance algorithm, an acronym that drives real-time medical decision-making through a series of specific questions.  The SMART algorithm was designed using an evidence-based approach through review of peer-reviewed articles and studies, as well as consultation with experts in the fields of psychiatry and emergency medicine, both locally and nationally.
Download the Full SMART Form Here
*For EPIC users, consider implementing the .EDSMART dot phrase. Learn More Here.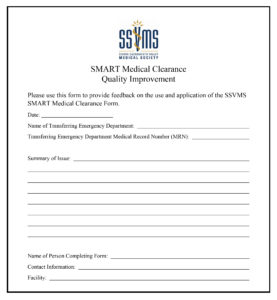 Quality Improvement Process Form
To encourage collaboration between the emergency departments and the inpatient psychiatric facilities, a Quality Improvement process form was created assist with identifying and addressing outliers at both the referring and receiving facilities.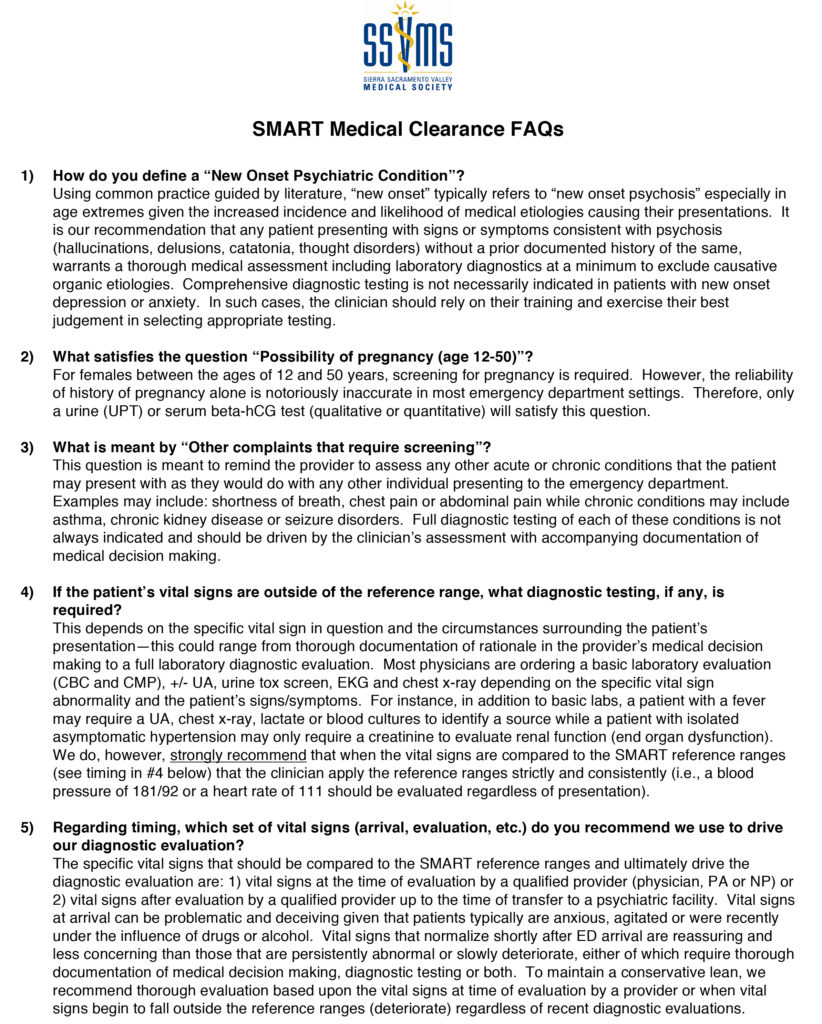 Frequently Asked Questions
To assist with implementation of SMART Medical Clearance, the SMART team has created a list of 11 frequently asked questions. If you have any additional questions, please contact us.