SMART Medical Clearance: A Community Collaboration
Often patients in mental health crisis who arrive at Emergency Departments need professional psychiatric care. To avoid delay in their care, the Sierra Sacramento Valley Medical Society (SSVMS) convened with emergency room physicians and psychiatrists to develop the standardized SMART Medical Clearance protocol. SMART Medical Clearance increases efficiency in Emergency Departments by avoiding unnecessary, costly treatments and decreasing wait times in emergency room departments for all patients.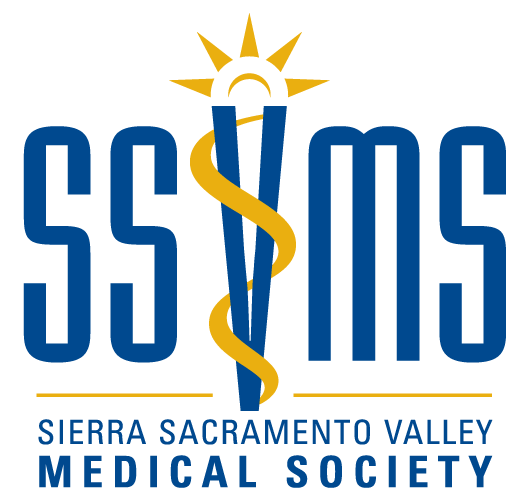 Articles on SMART Medical Clearance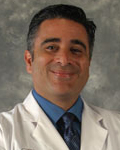 It ensures patient safety
From my perspective the SMART screen has simplified the transition from the ED To the CSU.  It ensures patient safety by providing a standardized approach to medical assessment for this patient population.  The ED providers are appreciative of this tool as they/we strive to be a solution to this national crisis."
Jaime Rivas, M.D.
Emergency Department Medical Director at Palomar, San Diego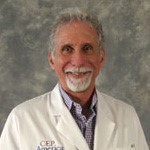 It's a powerful tool with a beneficial ripple effect for all patients
"Use of the SMART Form has other benefits apart from ensuring that a mental health patient is medically cleared and stable for evaluation by an Emergency Psychiatrist.  Prompt evaluation through use of the SMART Form results in a quicker disposition – thereby getting the patient into the proper care pathway sooner and receiving early assessment and treatment in a more timely manner.  In addition, the more efficient and timely movement of a mental health patient through the ED by utilizing the SMART Form reduces ED boarding time, reduces ED sitter time, opens up  ED beds, reduces time spent in crowded ED waiting rooms and reduces ED Left Without Being Seen (LWBS) rates.  The SMART Form is a powerful and effective tool that can have a beneficial "ripple" effect for all patients visiting a busy ED – not just the mental health patients."
John Fredericks, M.D.
Emergency Physician, Palomar Medical Center and Pomerado Hospital, San Diego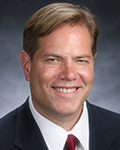 All emergency physicians and psychiatrists should strongly consider this
"The SMART Medical Clearance tool is an innovation that all emergency physicians and psychiatrists should strongly consider adopting.  As an emergency psychiatrist, I am reassured that when a patient is medically cleared using the SMART methodology, they have undergone a thorough evaluation using evidence-based best practices and I am confident that the patient is stable for transfer to a psychiatric unit.  By leveraging current research to guide selective diagnostic testing, the SMART methodology improves quality of care and helps ensure that patients receive mental health treatment in a timely manner by minimizing unnecessary delays in medical screening."
Scott Zeller, M.D.
Vice President of Acute Psychiatry, CEP America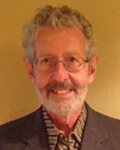 Allows for rapid stabilization of psychiatric problems
"Since the adoption of the SMART medical clearance protocol in our ED's, we have seen a significant reduction of patients transferred to the CSU who are medically unable to be managed in our psychiatric but very limited medical setting (for example, no IV's, no monitoring equipment).  There has been an elimination of cases with the medical conditions that are often common in our population but that require more than simple medication regimes to manage because of either lack of prior management or recent deterioration in the patient's condition. Since new patients are medically stable, we can immediately focus on the intervention into their psychiatric conditions and this has allowed a more rapid stabilization of the psychiatric problems which brought them to the ED in the first place."
Ronald Cann, M.D.
Psychiatrist, Crisis Stabilization Unit Medical Director at Palomar, San Diego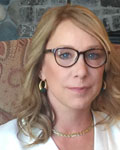 This tool simply hits the mark
"As a psychiatrist with many years of experience in screening and admitting psych patients through ERs for many years, this simple tool hits the mark.  The SMART Medical Clearance tool brings needed insanity and direction.  These are the very questions that takes years for clinicians to develop "clinical judgment" to ask about.  Plus, for psychiatrists, it provides push-back about why some of the things we ask for in a medical clearance is necessary.  Thank you to the creators of the tool and for the coordinated distribution throughout Sacramento – awesome work!  The future is secure and in good hands."
Andréa R. Bates, M.D. M.B.A
Assistant Professor, U.C. Davis
Individualized screening for more efficient and better care
As an Emergency Psychiatrist, my job is to quickly triage patients to ensure that they get the mental health care they need in their time of crisis. While some of our patients require medical screening to rule out serious medical problems before being admitted for psychiatric care, the Emergency Department is not a therapeutic environment for them. Nonetheless, many were waiting there for hours on a gurney in the hallway while a uniform set of lab tests were run so the doctor could say they were "medically clear". The SMART Medical Clearance form shifts this practice from doctors clicking on a list of pre-set, non-individualized lab values, and instead asks the physician to take a history of any complaints or medical problems, do a physical exam and address any concerns according to their expertise. We are finding that it not only saves patients from the trauma of unnecessary blood draws and incidental findings, but that it saves money and time as well. Rote labs are not medical care, and the SMART form helps individualize medical screening, while making emergency psychiatric care more efficient for everyone."
Amy Barnhorst M.D
Medical Director of Crisis-Services, Sacramento County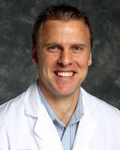 Efficiency for the best interest of our patients
"We have been using the SMART Medical Clearance tool for some time at my hospital.  It has safely and effectively reduced testing required in the ED for our psychiatric population which has led to improved throughput regarding this cohort.  This efficiency gain is absolutely in the best interest of these patients as it gets them to the specialists they need that much faster.  Likewise, the SMART protocol is consistent with our overall utilization management goals.  Our ED participated in the validation phase of the SMART protocol role-out and I consider us very fortunate to have been able to implement such an effective tool."
Justin Wagner M.D.
Emergency Department Medical Director, Sutter Medical Center, Sacramento