Meet the SMART Medical Clearance Team ​
The SSVMS Emergency Care Committee created and vetted the SMART Medical Clearance project. The Committee is made up of Emergency Department Medical Directors from all hospitals in the four (4) county Sacramento region and studies issues related to emergency care facilities, trauma, patient transport and triage, disaster preparedness and on-call issues within the region. A core group of the Emergency Care Committee came together to develop, test, and implement SMART Medical Clearance.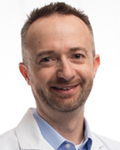 Seth Thomas, MD, FACEP
Director of Quality/Performance,
Vituity
Dignity Health Implementation Champion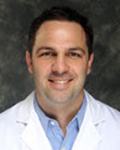 Kevin Jones, DO 
Emergency Physician, Sutter Medical Center, Vituity Sutter Health Implementation Champion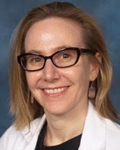 Aimee Moulin, MD 
Behavioral Health Director for
Emergency Department,
U.C. Davis Medical Center
U.C. Davis Health Implementation Champion
Sacramento Region Facilities and Organizations Utilizing SMART Medical Clearance
SMART Medical Clearance has been approved for use throughout the entire states of Michigan, Tennessee and Vermont (pending) and by health systems AMITA and John Muir Health, with multiple hospitals in Chicago and Northern California, respectively. A partial list of individual Emergency Departments and inpatient psychiatric facilities that have implemented SMART Medical Clearance are listed below.
Emergency Departments
Arrowhead Regional Medical Center
Brookdale Hospital Medical Center, New York
Community Hospital of San Bernardino
John Muir Health, Concord
John Muir Health, Walnut Creek
Kaiser Morris Medical Center
Kaiser Richmond Medical Center
Kaiser Roseville Medical Center
Kaiser South Sacramento Medical Center
Marian Medical Center
Palomar Medical Center
Palomar Medical Center
Rideout Memorial Hospital
St. Bernardine Hospital
St. John's Regional Medical Center
Sutter Davis Hospital
Sutter Delta Medical Center
Sutter Medical Center, Sacramento
UC Davis Health
Individual Psychiatric Facilities/Units
Aurora Santa Rosa
Arrowhead Regional Medical Center
Arrowhead Regional Medical Center
Contra Costa Regional Medical Center
Heritage Oaks Hospital
John Muir Behavioral Health
Little Company of Mary
Marian Medical Center
Palomar Medical Center
Sacramento County Mental Health Treatment Center
Sierra Vista Hospital
Sutter Center for Psychiatry